As you blog readers know, I went to Heron yesterday for a wedding.  I woke up at about 4.11am gladstone time this morning (god bless you birds of Heron Island).   I had planned to do the sunrise thing anyway, so I got myself sorted out and got my little torch and took off in darkness over to shark bay end of the island.  So, I feel like I am in an episode of LOST trudging through the bush, was waiting for that thing to come and get me. It was a little better when I got to the sand, the little sandcrabs kept me amused during my walk.. some of them were not so little though!
Anyway, I am a people photographer and I have never really tried landscapes with my photographer hat on.  I mean we all are capable of snapping a beautiful scene that has been dished up right in front of eyes right?  So I went out with the intention of hopefully finding Heron had something to give me this morning. And it did.  I can't recall the last time I sat and watched the sun come up – because I am not a morning person… well not until my 5th cup of coffee anyways. I am a little suprised I was able to function at all, but here is what I came up with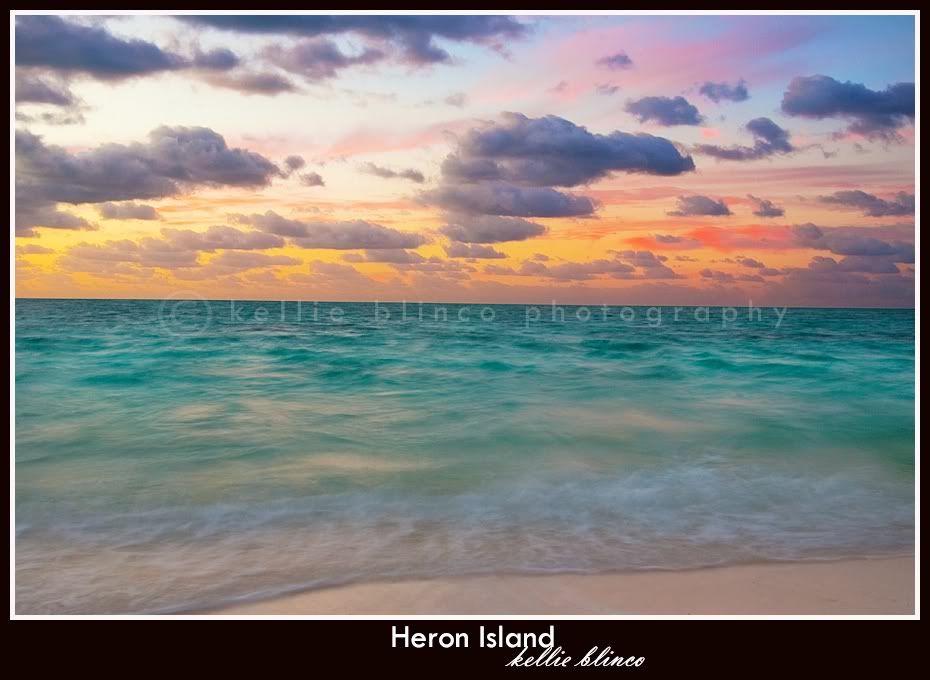 This one I got before the sun had showed it's face.  It was just about to peek over the horizon. As you can see it was shot on a a very slow shutter speed.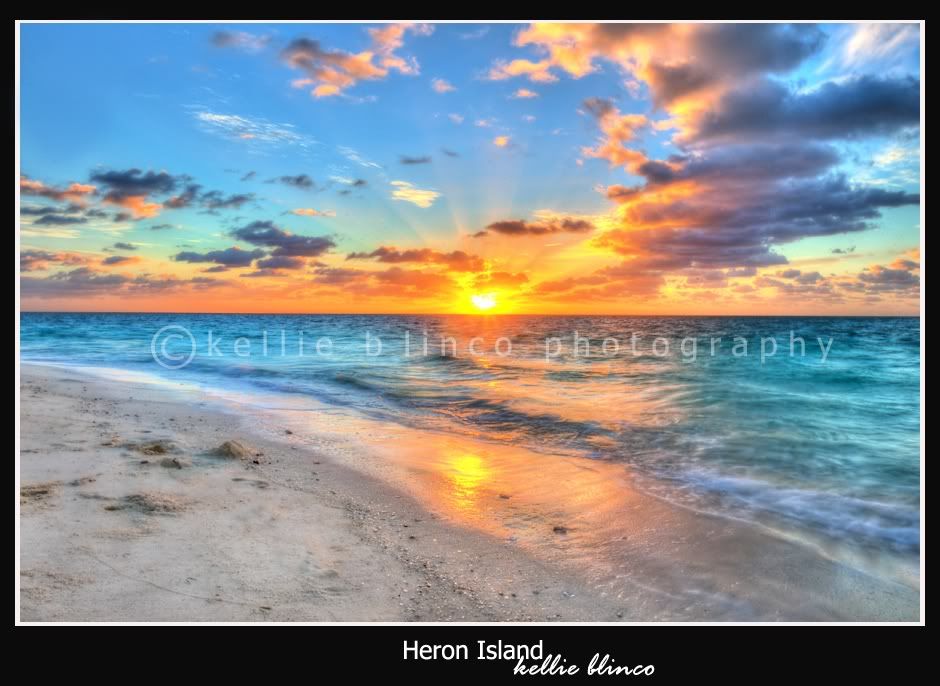 This one obviously as the sun was on it's way up.  *sigh* I wish I could make it up to see more sunrises.
 I turned and looked  to the right of the sunrise, what we had here was some nice pink hues popping through.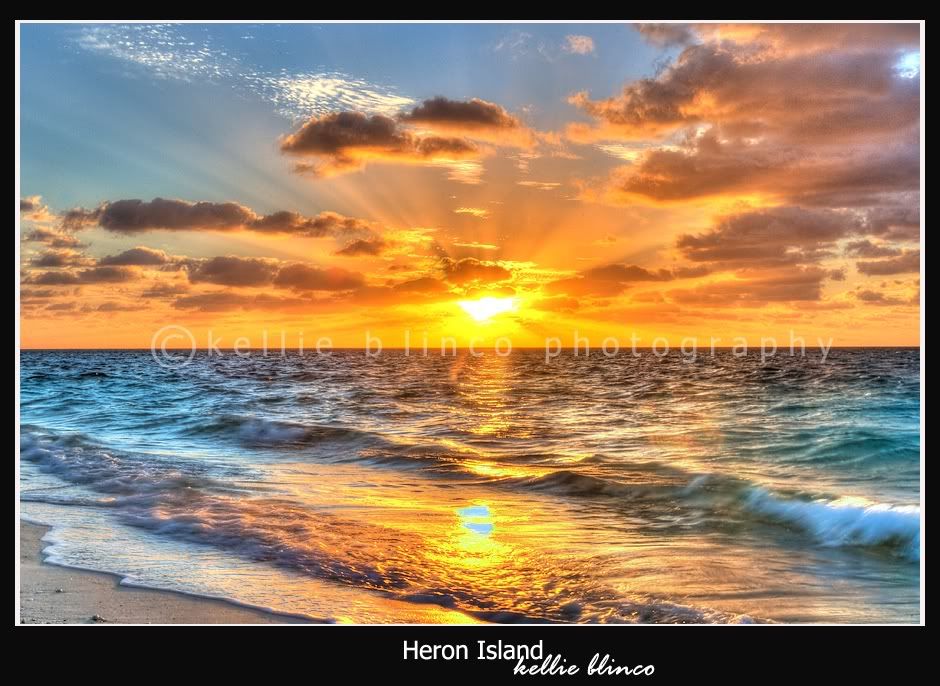 And the sunrise in full swing.
Now I will stick to people photography, but it was nice to try something a little different.  I wouldn't say no though if anyone wanted me to fly to some other exotic location to do this.  I survived the trek in the dark and even functioned without coffee and got to witness a senstaion Heron Island sunrise… what a great morning
Will be posting my pics from Natasha & Simons wedding soon!